It's unfortunate that "women can do anything" is becoming "women should do everything".
This myth says we should be successful mothers, partners, best friends, domestic queens and sex goddesses who contribute to our communities, build material wealth, climb the corporate ladder, support our partners, children, family and friends to do the same, simultaneously carrying on creative hobbies, working out and studying whilst also appearing effortless, stylish, slim and poised. What the mythology manual doesn't talk about is the costs of trying to achieve the impossible on a daily basis – stress, exhaustion, depression and anxiety, irritability, guilt, resentment, low self esteem, isolation, too many quick fixes (alcohol, comfort food, shopping), poor self-care, poor health, fractious relationships…
The good news is you do have a choice. Taking any small step towards your own definition of success will make a difference. Here's some starter ideas:
Take 5 – Stop and make yourself unavailable – lock the doors, turn off all the phones and noise. Sit quietly, breath easily. Upgrade to 15 minutes by adding a cup of tea. If guilt turns up, tell it firmly to wait outside the door.
Think – Consider your values versus priorities. Imagine yourself at 103 lying on your death bed with all your loving friends and family gathered around you. What are the things that do and don't matter to you? Why? From here, draw up a list of non-negotiables, things that you value, that nourish and inspire you, and protect them fiercely. Start getting picky about how much energy you put into anything else. Your 103-year-old self will thank you later.
Take Care of the Essentials – If you don't have enough regular, quality fuel for your mind and body, no matter how strong-willed you are you will grind to a halt: healthy sleep, food, touch, stretching and moving, love, security, relaxation, inspiration, connection to others and solitude. Remember, these things are essentials, not luxuries.
Spread Some Ripples – Ask the women around you how they challenge the "Do Everything" myth (or don't). Share inspirational books together like Jennifer Louden's The Woman's Comfort Book. Encourage each other. Encourage up and coming younger women to do the same.
No doubt, once you get going, you will come up with your own personalized set of guidelines. Whatever you decide, remember the strange fact that good enough can end up feeling a whole lot better than perfect.
Article posted 8 August 2015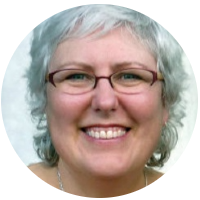 Zoe Vucich
Zoe is a retired counsellor and psychotherapist.