Family Constellation work is a method of psychotherapy that examines family dynamics and relationship issues to facilitate healing on a deep level. It aims to establish more harmonious relationships, for example in the relationship between a mother and daughter. It also aims to resolve unconscious and trans-generational patterns of entanglements within the family and extended family system/whanau by bringing them to the 'surface' and making them more conscious.
Theoretical Background
Family constellation work is a systemic family therapy that was developed by the renowned European psychotherapist Bert Hellinger over a period of 30 years. It is both a systemic and phenomenological approach that is based on family therapy, psychotherapy, Gestalt therapy and other modalities.
Ancestral influences, e.g. disowned and unprocessed trauma resulting from difficult experiences or events such as war or death of a child can have a challenging impact on the life of someone in the following generation(s). For example a child, out of love for their parents, may unconsciously take on the burden or suffering that belongs to their mother and may unknowingly continue to carry this burden throughout their adult life.
Who can benefit from Family Constellation work?
Family Constellations can be effective in addressing and resolving many issues including: relationship issues; work related issues; issues with family members; depression and anxiety; loss and grief; issues of abuse; and, post-traumatic stress disorder (PTSD).
People who are drawn to Family Constellation Therapy often would like to learn more about their unconscious family dynamics and how these affect their life. Most are wanting their relationships to be more harmonious and satisfying. Others are seeking help to come to terms with a seemingly inexplicable and difficult event. And for some it is a pathway to find relief for uncomfortable and difficult emotions such as shame and guilt that they don't know why they experience.
Outcome of a Family Constellation
Setting up your own family in a 'family constellation' can bring to light entanglements and unresolved family issues that unknowingly affect your life and relationships. Through this, a new image or solution can emerge and a better resolution found. This holds the possibility of healing on a deep level. Deep respect for others can emerge and better relationships can be established.
The new insights and understanding brought forth in a family constellation hold the possibility of you:
connecting/re-connecting with your family of origin should you have been cut off
re-connecting with your roots
finding greater peace and healing on a deep level
finding deep respect for life and others
How is Family Constellation Work Done?
Family Constellation work can be done in group workshops or individual therapy sessions.  In a group workshop you can set up your family by choosing participants of the group to represent members of your family and yourself. Each representative will take on aspects and characteristics of the person, (e.g. the mother) they represent. As you set them up in relation to each other, you are able to watch from the outside as the "family" process unfolds. This helps you to 'see' your family dynamics and your role in them more clearly.
In individual therapy you can set up your own family or part of it by using markers or small figures, to represent members of your family. The outcome will be the same as if you had set up your family system in a seminar.
Article posted 17 November 2012
---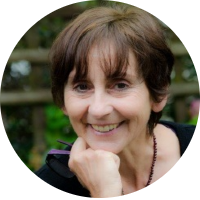 Angelika Schuster
Angelika is a psychotherapist in private practice in Auckland. She has trained with international and leading Family Constellation Trainers and Facilitators such as Dr Berthold Ulsamer (Germany), Dr Phil. Guni Baxa (Austria) and Heribert Doering-Meijer (CLARO Institute, Germany).