Think of a big goal or a dream you have.
Now take a few moments to answer these questions:
If you are successful with this goal or dream, where will you be in 6 months?
How will you feel when your goal or dream has come true?
What is this goal or dream worth to you?
What qualities, within you, will you need to draw on to make your goal or dream real?
And what is the very first step you need to take to make it real?
A professional coach asks powerful questions, listens and empowers you, trusting the skills and creativity you already have, rather than giving advice or instruction. A professional coach is trained to use a range of tools to support your growth.
Professional coaching is an experience of personal and professional development. It holds you, as coachee, naturally creative, resourceful and whole; trusting that you possess the knowing of what is best for you and are capable of finding your own answers to whatever challenge you face.
Coaching is not about figuring your way to the next level. Nor is it only about building plans, setting goals or deciding on what's the next thing you want to do. Coaching is about what is the next leap, the realisation you need that will take you to a new level in your life. If, for example, you want to make your business more sustainable or you want more fulfilling relationships, a transformation, within you, needs to occur.
Coaching focuses on you as a whole-person, not just one part of your life. In order for you to, truly, be transformed, coaching focuses on your whole life and all parts of you; your mental well-being, your physical, spiritual and emotional well-being. Transformation is only truly possible when all parts of self are integrated.
Professional coaching assists you to let go of preconceived rules and limitations and step into a purpose-driven life which is centered on what truly brings you alive. Coaching does this by helping you discover your unique values (who you are, your essence, right now), indentify self-defeating beliefs, habits and patterns (the ways in which you, unconsciously, sabotage yourself) and create a vision for a compelling future.
Coaching assists you to develop fresh perspectives and create a plan of action grounded in commitment. Coaching does this by guiding you towards more powerful choices and taking effective action, rather than being stuck or acting impulsively. Coaching supports you to select the experiences you want most, rather than dashing about either at the mercy of circumstances or trying to "have it all."
Coaching supports you to work through charged emotional issues. It supports you to understand that, although uncomfortable, chaos, confusion and inertia are part of your forward motion. A professional coach will be with you wherever you are on the river of your life, allowing you to more fully know yourself.
A professional coach will be certified, with a credential through the International Coaching Federation (ICF). A credential shows that a coach has undertaken a training that is rigorous, thorough and respected. A credential shows that a coach continues to develop their expertise and knowledge as a coach. With an ICF Credential, coaches demonstrate not only knowledge and skill, but also a commitment to high professional standards and a strong code of ethics.
The ICF defines coaching as, 'partnering with clients in a thought-provoking and creative process that inspires them to maximize their personal and professional potential, which is particularly important in today's uncertain and complex environment.' Here is what the ICF describes as the Benefits of using a Coach
Article posted 12 March 2017
---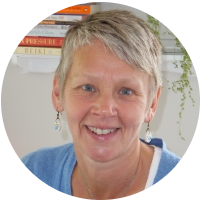 Sally Forman
Sally is a Certified Hakomi Therapist, Psychotherapist, Professional Certified Coach and Speaking Circles Facilitator, in private practice in Central Otago.